Welcome!! to Embodied Co-Working
A Transformative Container of Surrender, Connection & Creativity
Step into the space you've been longing for 
A space to be held & nourished
to reconnect to inspiration & intuition
with more ease, flow, and spaciousness.
Birthing your vision & work into the world takes new tools than the ones we're used to.
Allowing your vision to emerge with your body, heart, & mind aligned.
Upcoming Sessions:
Saturday, August 20, 2022
Thursday, September 1, 2022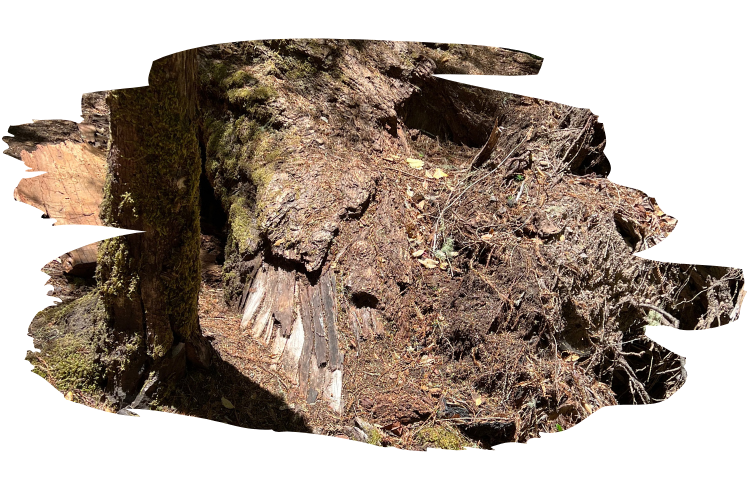 Exchange:
Donation
Pay-What-You-Can
This is a container for those who know re-imaging this world is not with old tools or systems and are ready to step into the new.
This is a place for those who believe in a new world, another possible way, and want to start bringing that into form.
Envisioning takes shape through emergence and allowance one step at a time with surrender, deep listening, and trust.
We begin each session by connecting to our bodies to shift our awareness into a grounded place of intuitive trust through guided meditations and embodiment exercises.
Then, we practice creating, writing, drawing, moving, speaking, etc. from this place of deep listening and surrender.
We begin birthing our visions into form in community.
Who is this For:
This is a space for
* Creators – artists, writers,
* Practitioners – healers, teachers
* Visionaries – entrepreneurs, innovators
Participants have experienced:
* Deeper connection of trust to intuition
* Activations of awareness and insights
* Downloads of Programs & Offerings
* Movement from Stuck-ness to Inspiration & Creation
* Shifts from confusion & overwhelm to clarity & peace
I'm learning the wisdom of slowness. This is the only guided meditation, guided visualization experience that I've had regular communion with and I want to have more.
In that practice of going into another depth of awareness, I've learned that there really is some connection available between us beings that I hadn't experienced before. It's like a frequency to learn how to hear in a way.
The meditations you lead are really slow and spacious allows me to experience what I assume only experienced meditators get to have. It's like I get to dip my toe into that. When you lead us in meditation, I have the visual before you are about to say it, and I've taken some of that into my waking life. I receive hits of intuition or information I didn't have access to before.
When I'm in a meditation with you, especially the setup or any larger point of spiritual movement, you audibly validate/wayfind so that I can get where I need to be. I don't always trust I'm in the right spot and it feels like you're right there as my spiritual air traffic controller helping me land in the best place based on where I'm trying to go.
I'm someone who craves a life less constricted by productivity culture and more grounded in connection to my body and the earth – and yet it's just been so difficult to remember this on a daily basis and come back to myself, to breath, my (and our) REAL sources of rest, energy and inspiration. Monica holds a very slow, grounded, steady and creative space for me to make my way back, and has made these tools and perspectives accessible to me in ways other programs have not. My course with her gave me concrete ways to make the profound shifts I've been longing to make.
Monica Martin has been by far the most significant spiritual mentor in my life. No one has had a more profound affect on my spiritual development. I am amazed every time I enter a container with her how well she holds the space and how easily what needs to comes up for me comes up for me. I feel safe and secure to allow myself to break-through and heal on a deeper level. I am always excited to join Monica's groups to experience what will come up for me, be catalyzed, and transformed in her most sacred spaces
Monica definitely stands out as one of the most unique I have had the pleasure of engaging. In her healing capacity, I have always felt her intuition and compassion come from her connection to the divine, not from a place of ego.
Her energy is all at once divine and grounded. She embodies those qualities, giving her strength that comes from a place of being connected to both the spiritual realm and the human, earthly experience we are all having. 
Her intuition is unlike any other and can be a vibrant mirror to see yourself and continue seeking deeper parts of your being. There is an honesty in her method that comes from living in heart space.
She is capable of holding space for wherever you may be in your process and gently guiding you to your next piece of work, should you choose to go there.
She shows up ready to meet you on your path with a combination of distinctive practices that allow you to find and be your most evolved, functional, best self. Anyone who chooses a deeper experience out of life will appreciate her as a wise and gifted guide.
Monica is a nonbinary (they/them) mixed race (Filipino, Northwestern European) Embodied Spiritual Teacher, who has dedicated their life to supporting others through trauma recovery, & embodied transformation, to live their fullest life expression. They teach their students to connect with their bodies as powerful tools to their inner wisdom. Their work blends together body awareness, transpersonal psychology, spiritual guidance, intuition, & Mysticism.
They have been an educator for over 20 years, and trauma recovery facilitator for over 10 years. They are a CranioSacral and Somatic Therapist, holds their Masters in Psychology with a holistic studies emphasis, and their PhD in East West Psychology, specializing in transforming trauma through Spiritual Embodied Practice & Consciousness.
They hold the space with conscious kindness, grace, playful curiosity, and warm compassion.